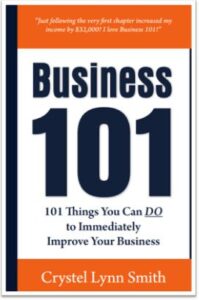 In this step-by-step guide Crystel shares the top 101 proven strategies to growing a successful business! Yes,  Over 100 proven action items to automate and grow your business so you can make more money in less time!
Learn how to:
 Scale
 Grow
 Automate
 Systematize
Your business while making more money in less time!
"…There is no one better than Crystel to set you on the right path. Crystel has a vast knowledge in business and business opportunities. She has an infectious energy and truly loves what she does. If you're struggling with your business there is no one better than Crystel to set you on the right path."
Brenda Morris ~ Founder Morris & Company Real Estate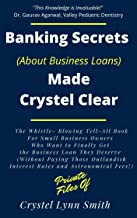 "She conveys this priceless information with a tongue in cheek style that is quintessential Crystel, and it all amounts to an easy, enjoyable, and immensely valuable read!" Alan J. Fink, MD, Founder & CEO Blue Ridge Eye Specialist, PC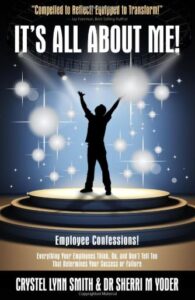 Amazon Best-Seller!
"There has been no comparable message in the thousands of best-selling business and leadership books available today…until now! It's All About Me shrewdly reveals the critical missing elements for today's working world, straight from the mouths of employees across the nation. You, the reader, will be compelled to reflect and equipped to transform!"
Jay Foreman Best-Selling Author,  Founder & President Second Story Communications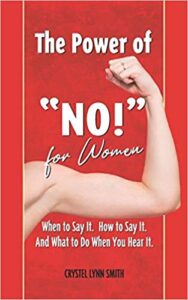 "There just aren't enough hours in the day!
I need another me!
I need to learn to say no!"
If you are one of the millions of women who find themselves repeating these three simple phrases again, and again, then this book is for you.
"The Power of "No!" for Women will provide you, my amazing woman friend, the opportunity to have a pivotal and profound moment in your life, just as I did seven years ago, and to finally begin to feel accomplished, productive, successful and able to live a life that you are excited to wake up to every single day. Imagine that!"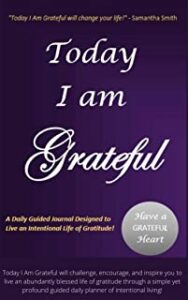 Crystel Lynn Smith and Dr. Sherri Yoder realize the power of gratitude in their every day life! From waking up in the morning to having a bed to rest at night, they are grateful to be blessed with a life full of abundance, more than some will ever see, and more than most will realize they already have. Crystel and Sherri want others to experience the power of living a life of intentional gratitude. Today I Am Grateful will challenge, encourage, and inspire you to live an abundantly blessed life of gratitude through a simple daily planner of intentional living!
"Today I Am Grateful will change your life!" - Samantha Smith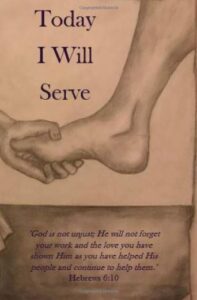 Serving can be so simple to do. Yet, we often get overwhelmed with thoughts like, "I don't have money to give," or "I just don't have the time." Or, "I'm a mess. How could I serve or help anyone else?" Serving others can be done in the simplest form. We often serve without even realizing it. A kind word, a "thinking about you" text or phone call, a little bit of advice, and an invitation to get together, are all acts of service. Serving others provides immediate rewards. We instantly focus on the needs of others rather than our own challenges, giving us a sense of purpose and meaning that we are all seeking. We created Today I Will Serve to provide you with the opportunity to see how you can serve, and then by writing the opportunities down put your service into action. As you intentionally serve, you will discover or rediscover a life of meaning and purpose and be abundantly blessed!
"Today I Will Serve - Life-altering!" Melinda Gipson